Physical Therapy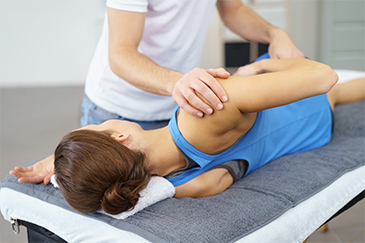 Choice Restorative Medicine is pleased to offer Physical Therapy Services with a Doctor of Physical Therapy. Building strength, flexibility and balance are essential for healing. Choice is one of the few practices in North Hills Pittsburgh to offer one on one Physical Therapy Services. We usually have appointments available quickly and we participate as an "in network" provider with most insurance companies.
Physical Therapists Treat:
Back Pain
Neck Pain
Injuries
Post-Surgery
Shoulders
Knees
Hips
Sciatica
Arthritis
Headaches
Balance problems
Post-concussion
Posture
Scoliosis
Core Weakness
Strengthening after Illness
Our Doctors' focus is on your comfort and results. Make an appointment today.