Our HOLISTIC approach helps individuals
each and maintain their FULL potential
Choice Restorative Medicine is the Integrated Practice that grew out of the Choice Chiropractic group of practices that has been serving Pittsburgh since 1999. We believe in teamwork between our doctors and our patients. We want to focus on restoring the health of the body and respecting the intelligence of the body by using treatments that are non-surgical and as effective as possible. Our office is accessible and comfortable for our clients. We have extended office hours to accommodate our busy patients and modern equipment and approaches. Let us know what we can do to make treatment easy for you
As a team, we are devoted to RESEARCH, SERVICE
and the complete RESTORATION of the human being
Dr. Shannon Thieroff
OWNER & FOUNDER
Dr. Shannon Thieroff is a licensed chiropractor who has been serving the Pittsburgh Community since 1999. She started the Choice Chiropractic practice in 2001 which has grown to be a very well-known practice that has served thousands of people over the years. Dr. Shannon's ongoing inspiration is her patients who have inspired her to keep learning and evolving.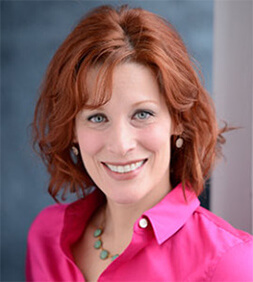 Dr. Ashley Bodenmiller
OWNER
Dr. Ashley Bodenmiller joined the Choice Team in 2012. She has been instrumental in the development of the practice and is known for her extensive work in community outreach and education. She became a partner in Choice Chiropractic in 2017. Both doctors shared a vision that would give their clients the best options for treatment and the Restoration of True Health… and that's how Choice Restorative Medicine came into being. They're excited to come to work every day to work with their clients and to change their health and their life for the better.
Dr. Robert Moses, MD
MEDICAL DIRECTOR
Dr. Moses is originally from Cleveland, Ohio. Due to his father's occupation with the American Red Cross, and affiliation with the US military, the family moved quite a few times while he was growing up. In addition to Cleveland, Dr. Moses lived in Ashtabula, Ohio; Edinboro, Pennsylvania; Johnstown, Pennsylvania; and went to high school in Okinawa, Japan.
Dr. Moses attended college in Florida, he then attended chiropractic college in Marietta, Georgia. He practiced as a chiropractor for 16 years before deciding to go to medical school. After medical school, he completed his internship year in Family Medicine at Central Maine Medical Center in Lewiston, Maine. He then relocated to New York City where he completed his last 3 years of residency training in Physical Medicine & Rehabilitation (PM&R) at Montefiore Medical Center, the teaching hospital of the Albert Einstein College of Medicine.
After completion of his residency, Dr. Moses then completed his fellowship year of interventional pain management in Lewiston, Maine. After his fellowship year, Dr. Moses took a position as a civilian physician for the US Army where he practiced Interventional Pain Management at Fort Stewart, Georgia for nearly 4 years before deciding to enter civilian practice and moving to Pennsylvania.
Dr. Moses is Board Certified in Physical Medicine & Rehabilitation, and Board eligible in pain management. Dr. Moses, enjoys the outdoors, most all sports, biking, boating, camping, fishing, music, cooking, traveling, and most of all, his 4 Labrador Retrievers.
Special medical interests include implantable pain therapies such as spinal cord stimulators, and intrathecal pain pumps and other interventional pain procedures such as epidural injections, nerve blocks, radiofrequency neurotomy, joint injections, and many others. Dr. Moses also enjoys teaching medical residents and other students in the health care field.
Dr. Marissa A. Nocera, PT, DPT
PHYSICAL THERAPIST
Dr. Nocera is a 2002 graduate from Gannon University with a Bachelor of Science Degree in Biology and an NCAA swimming athlete. She earned her Doctorate in Physical Therapy from the University of Pittsburgh in 2005.
For the past 17 years, Dr. Nocera has practiced in various Physical Therapy settings and specialties throughout her career. Along with being a health care provider, she is also currently teaching as an adjunct professor in Human Biology at Penn State University and Anatomy and Physiology at Point Park University.
Dr. Nocera, originally from Belle Vernon, PA, currently resides in the Franklin Park area with her husband and children.