Imagine a day when you get the best of both worlds: The most progressive alternative treatment combined with the science of modern medicine.
Imagine you have that choice today.
We treat the whole person to help heal the human being within.
At Choice Restorative Medicine,
we provide state-of-the-art medical & chiropractic care solutions that make a significant difference in the healthy well-being of our patients.
We recognize that every patient is unique,
and therefore heals and ages differently. The experts at CRM work directly with you to help your body not only fix and repair itself, but also help maintain optimal function and performance throughout your lifetime.
Ask The Doctor!
As a team, we are devoted to research, service, and the complete restoration of the human being.
Our holistic approach helps individuals reach and maintain their full potential.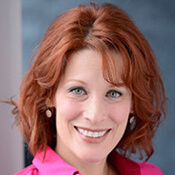 Dr. Shannon Thieroff
Owner & Founder
Dr. Ashley Bodenmiller
Owner
"I had shoulder and neck pain on and off for several years. I had had enough. I was in constant pain and I couldn't lift my arm at all to do simple things like brush my hair or teeth. I went to a chiropractor prior to coming to Choice Chiropractic, but it didn't help me. Out of desperation, I tried to find another chiropractor in my insurance benefits book, and found Choice Chiropractic. Since I've been under Dr. Shannon's care, I have zero pain. I can also lift my arm again. I am so happy with my results!"
~ Lynn S.
"Choice Chiropractic has been great for me and since I started going there my back has gone from being so sore and stiff to now having no pain and has been much more flexible. I would recommend Choice Chiropractic to anyone who has a back or any other problem."
~ Joshua M.
"A few months ago, I started having bad neck pain that was giving me earaches, and severe headaches. I would also wake up coughing every night. I saw an allergist because my symptoms seemed like allergy-like. The allergist gave me shots and pills. I followed this regimen for 25 years, with no permanent results. I decided to give chiropractic a try. Since I've been under Dr. Shannon's care, I can see and hear better. I used to have a stuffy feeling in my ears, and that has gone away as well. I no longer wake up coughing at night, and I hardly ever have a headache! Chiropractic is like a miracle to me!"
~ Cathy C.
More Reviews