A great first choice of treatment to eliminate
pain and improve overall health.
Chiropractic
Care
At its' core chiropractic care is about detecting and diagnosing problems with the alignment of the body and the negative effects that this can have on your nervous system and health.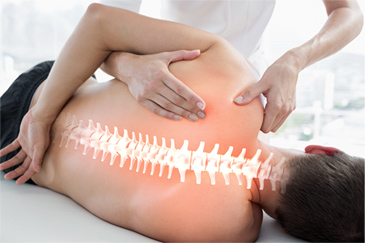 Effective &
Drug-Free
Chiropractic care can be an effective and drug-free solution to pain within your muscles, central nervous system, or your overall skeletal bone system.
According to a Consumer Report survey, chiropractic care outperformed all other back pain treatments, including prescription medication, deep-tissue massage, yoga, pilates, and over-the-counter medication therapies.  Given 35 million treated, nearly 90 percent of people say its effective.
Focus on
Results
Having treated over 19,000 people, Choice Restorative Medicine is the most trusted chiropractic practice in the Pittsburgh area.

Our doctors are trained in a variety of techniques and make adjustments that agree with your body and your preferred treatments.

We believe, more than anything, that everyone should enjoy a lifetime of healthy living.