You Can
Expect
At Choice Restorative Medicine, our primary concern is to understand your concern.
We feel the goal for your first visit is to understand your condition and determine an appropriate course of treatment.
You Can Expect:
To be greeted at the door
To hand in or fill out required New Patient Forms
To have a Consultation with the Doctor
To undergo a Physical Exam
To have any necessary tests including x-rays, as needed
We offer same-day appointments!
Request an appointment today.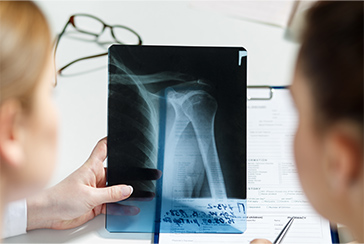 What We
Recommend
One of the first things we'll do is have you walk us through your medical history. Then we move onto what brought you in.
We'll let you know if we think we can help during your first visit. We offer a variety of medical and restorative treatment therapies we recommend based on your condition.
We have a wide network of healthcare providers we can refer you to if we determine your condition requires attention from a different type of specialist.
If you're dealing with acute pain, we offer some gentle therapies, as well as some things you can do at home to alleviate that pain.
Your
Second Visit
Once your initial examination is complete, we provide a complete report of our findings and review any testing with you so you understand all of your treatment options.
Depending on your treatment decision you may have questions regarding insurance coverage.
We will review your insurance with you during your second visit to make sure you are comfortable with your decision moving forward.
Feel free to bring a spouse, family member or friend with you to your appointment. We're also a kid-friendly office. Your kids probably aren't as fascinated with restorative medicine as we are, so we won't be offended if they bring something to do!
Request an appointment today, and learn more about what to expect.