What if you could have better looking skin – safely, affordably, and quickly?
You can, with the first FDA-cleared microneedling device.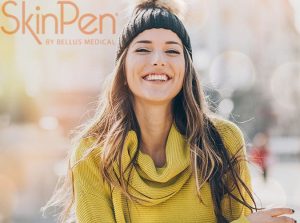 What is SkinPen?
SkinPen by Bellus Medical is the first microneedling device in the world cleared by the US Food and Drug Administration, clinically shown to safely and effectively treat facial acne scars, smooth fine lines and wrinkles, and reclaim your "glow".
With as few as three non-invasive and affordable treatments spaced 30 days apart, you can improve your appearance and step out with confidence.
Join us on TUESDAY, AUGUST 6TH at 6:00 PM for snacks, wine, and to learn to reclaim your complexion naturally.
8074 MCINTYRE SQUARE DRIVE
PITTSBURGH, PA 15237
Only 20 spots are available so make sure to sign up below.