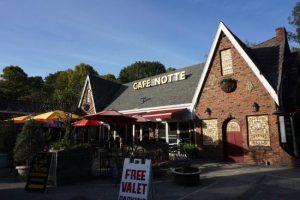 Wednesday, June 5th @ 6 PMCafe Notte (8070 Ohio River Blvd, Pittsburgh, PA 15202)
CLICK HERE TO SIGN UP
Are you dealing with joint pain, arthritis, a recent injury, or an old injury that never seemed to heal? Surgery isn't your only option.
Clear your schedules for 6 PM on Wednesday, June 5th @ 6 PM and join Dr. Shannon Thieroff at Cafe Notte while enjoying a delicious dinner on us!
You'll learn about all natural solutions that fix the problem itself – not just mask the symptoms. You will hear stories of our real patients that have utilized our Cellular Medicine services and how it has bettered their lives and even prevented or prolonged the need for surgery.
So come on out, bring a friend or loved one that you feel may relate to this, as well, and learn how to take your life back.


CLICK HERE TO SIGN UP